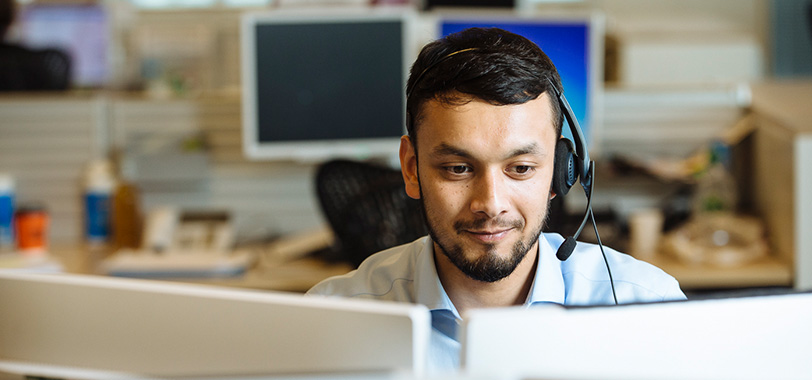 A career in Supervision offers an overview of a wide range of businesses providing financial products and services in the UK. We protect customers and the integrity of the market by making sure firms work ethically and to the highest standards. We monitor firms entering our industry and work in areas as diverse as financial crime, event supervision, client assets and prudential regulation.
Applications for our 2019 Supervision programme are now open. Please click here to apply. Applications for this programme will close on 6 January 2019 and the first assessment centre will be held on 18 December. 
Our Supervision programme is split across our two Supervision divisions – Retail Supervision (Retail & Authorisations) and Wholesale Supervision (Investment, Wholesale & Specialists). Over our two-and-a-half-year programme, you will get to explore both, as well as take on an external secondment.
Supervision - Wholesale, Investments & Specialist
The Investment, Wholesale and Specialists team supervises producers and distributors of financial products, such as asset managers or investment banks. Our people here also oversee both the buy-side activities of investment managers and the sell-side and trading activities of investment banks and markets.
Supervision - Retail & Authorisations
Within Supervision, the Retail and Authorisations team supervises, authorises and registers all firms and individuals operating in the regulated financial services sector. They specialise in three areas: retail banking, retail lending and general insurance and protection. These areas include everything from mobile phone insurance to pay day loans, and mortgages to health cover.
What you'll do
Supervision is a varied programme that could see you working with trade bodies and advisers to predict future risks. Equally, you could be reviewing and assessing individuals looking to work in financial services, or providing specialist support to the wider organisation in managing financial crime. Wherever you specialise, you can look forward to representing us to external executives and CEOs. It's an unparalleled level of exposure – you'll have the opportunity to influence the most senior minds in financial services.
What you'll need
Graduates joining Supervision are:
interested in governance
strategically minded
great at building strong relationships
good at making decisions
strong analytical skills
influential and persuasive
Go to related content