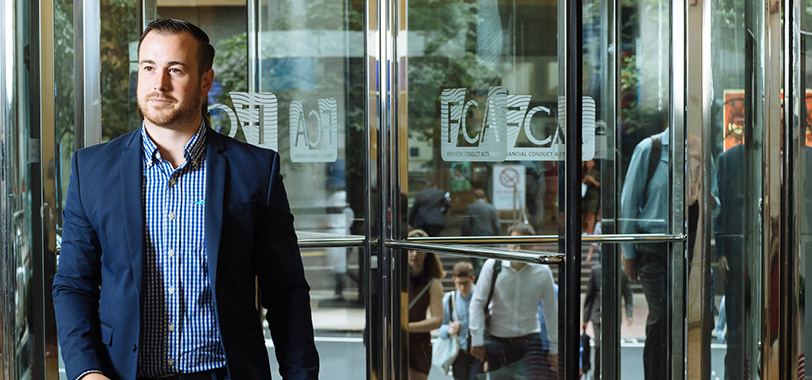 We have a unique view of the industry that allows us to explore how markets and consumers interact, and to identify emerging trends or risks.
What we do
We aim to make markets work well, both for financial firms and their customers. We regulate the conduct of firms to ensure that the industry is run with integrity, that people have access to the products and services they need and that consumers can trust their providers.
Our staff come from many different backgrounds, but we all share a common goal. Our aim is to provide better financial services for everyone, by delivering effective regulation, providing valuable insight and improving competition. In doing so, we help shape domestic policy and play a key role on the global regulatory stage.
Who we're looking for
We're not just looking for people with a background in financial services, we recruit people from a wide range of professions; from economists to lawyers, finance to HR, IT to communications and beyond. There are a variety of opportunities available with us, and a number of business areas that could benefit from your experience.
Leadership profiles
Our Executive Leadership Team is made up of key figures from industry and regulation. They have worked at the highest level in a number of sectors, both domestically and abroad. Drawing upon these experiences, the Executive Leadership Team review and discuss the strategy, direction and activity of the FCA.
You can find more detailed biographies as well as information about our decision making committees and management structure on our Executive committees page.
Go to related content