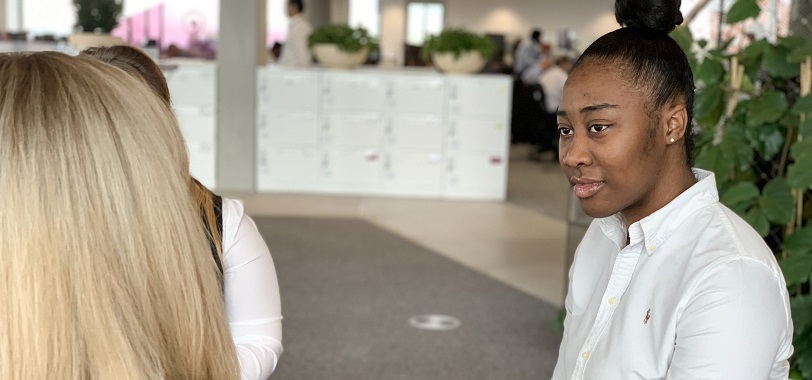 Whether you're finishing school, studying at university or have already entered the world of work, we offer you the chance to start your career and make a real difference.
Apprenticeships
Applications for our 2020 Apprenticeship Programmes will open in February 2020. Our apprenticeships offer you a 18-48 month opportunity to take part in key aspects of our day-to-day work, develop new skills and gain an industry leading qualification while you earn. We look for passion and integrity as well as ambition and aptitude. We don't require you to have previous work experience, but you will need to have attained 5 GCSEs (A-C) and 2 A-Levels. Please click here to register your interest.
Charlotte's story
Charlotte talks about her experience as a graduate at the FCA
Summer internships
Applications for our 2020 Summer Internship programme open in October 2019. Our ten week summer internship offer you the chance to work and learn alongside industry experts, giving you everything you need to decide whether a career with us is right for you. We offer both a generalist internship route as well as a programme specifically for data science. If successful, you could be offered a place on one of our graduate programmes for 2021. 
Applications closed
Graduate programmes
Applications for our 2020 Graduate programmes open in October 2019. Every year we invite graduates from a diverse range of backgrounds to join us – people just like you. Each of our graduate programmes last for two and a half years, and are made up of rotations around multiple teams. It doesn't matter what subject you're studying or have studied, we have a programme for you.
Applications closed
With us you'll receive comprehensive training and, with select programmes, the opportunity to study for a professional qualification which will enable you to develop the technical and behavioural skills you need to succeed. You'll also be paired-up with a buddy and a graduate champion to support you throughout the programme.
How to apply
Application processes differ depending on the type of role you apply for. Find out about what to expect in our application process.
Go to related content