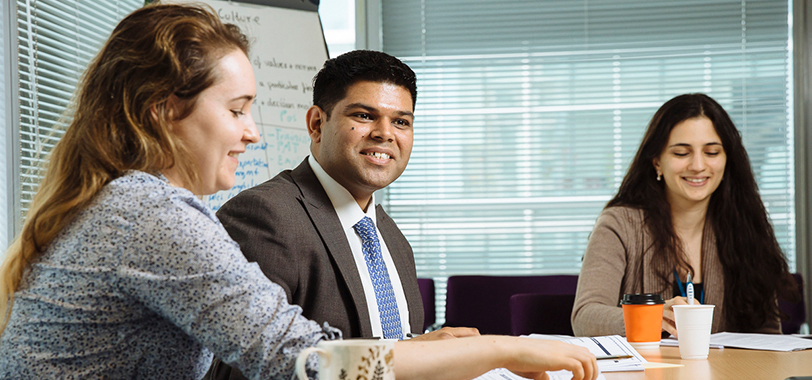 Applications to our 2018 summer internship programme are now open, and close on 3 January 2018. We recruit on a rolling basis so be sure to apply early to avoid missing out.
Internship Insight Day - Wednesday 29 November 2017
This insight day is an opportunity for penultimate years students to learn more about what an internship at the FCA can offer and meet people at the heart of our business. It'll be held at our office in Canary Wharf. It's open to students in any degree discipline in their penultimate year, on track for a minimum 2:1 degree result.
You'll gain a unique insight to what it means to have a career that matters at the FCA. You will also meet our senior leaders as well as recent graduates who can talk to you about how they gained a place on the internship and graduate programme at the FCA.
We'll also provide competency based interview training and give you fantastic tips on how to perform to your highest potential at Assessment Centres.
To apply for a place at the FCA Insight Day please submit a CV to: [email protected].
The closing date for applications is 17 November 2017.
What you'll do
As a summer intern, you'll gain real insight into both the FCA and financial services. During the ten week programme, you'll work and learn alongside industry experts and gain real life experience of what we do and how we work. We have positions available across the organisation.
You'll build your knowledge through our 'learning lunches' and be paired with one of our current graduates to help you build your professional network. You'll also have the opportunity to do work shadowing in an area of your choice, giving you a better understanding of where you may want to focus in the future. 
What you'll need
Our summer interns will need to show the drive and curiosity to learn how our work impacts both for financial firms and consumers, and display professionalism as you build relationships with people at all levels of the organisation.
In order to apply, you'll need to be in your penultimate year of study and on track for a minimum 2:1 degree. Successful candidates will have the opportunity to state the area of the business they'd prefer to work in, which we will try our best to match.
Successful summer interns could be offered a place on our 2019 Graduate Development Programme.
Go to related content