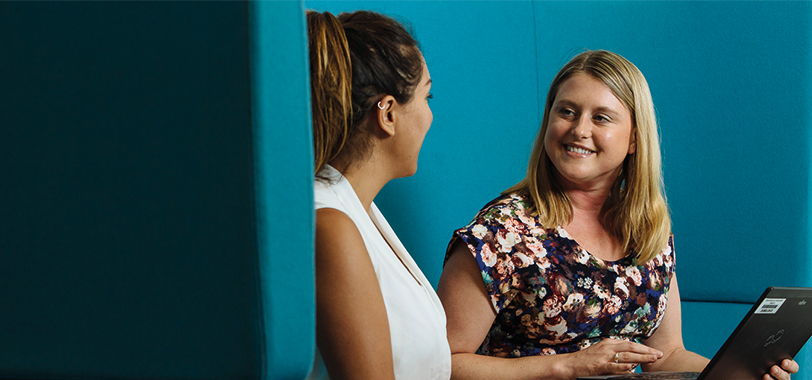 Our decisions have a major impact on how we achieve our goals. More than that, our work makes a difference on an international scale. We lead on competition, policy and communication activities and build strong relationships with everyone from consumer groups and industry contacts to the media and government stakeholders. We monitor the external environment and work across the FCA to build an aerial overview of how the markets are functioning.
Applications to our 2018 Strategy & Competition graduate programme are now closed. Please click here to register your interest for 2019.
Chief Economist's Department (CED)
The Chief Economist's Department (CED) is our central team of economists. We provide rigorous economic thinking, research, evidence and support, to achieve our objective of making financial services markets work well for consumers. This helps us understand how markets are working and how we can make them work better.
Competition
We work closely with all parts of the FCA to promote the effectiveness of competition in the markets we regulate. We ensure that our interventions are not only pro-competitive but also align with the actions we take to promote market integrity, protect consumer interests and improve how well markets are functioning. We are not interested in competition for its own sake, but competition that works in consumers' interests, whether those are retail customers or businesses.
The division is constituted of four departments/teams:
wholesale and investment sectors
retail sectors
cross-cutting market studies
strategy and pipeline team
Communications
We increase the understanding and awareness of our objectives by establishing and delivering internal and external strategies. We set and deliver the communications and engagement strategy for the FCA which supports the successful delivery of our operational objectives. We shape and deliver the voice of the FCA to the outside world, and bring the voice of our external stakeholders in. 
Markets Intelligence, Data and Analysis (MIDA)
We pull together information from internal and external sources to determine whether the markets are working in the consumer's best interests. We produce a wide range of reports on issues and emerging risks to our objectives that inform decision making and priority setting across the business. We ensure that our interventions are pro-competitive and align with how we promote market integrity, protect consumer interests and improve how well markets are functioning.
Policy
We develop rules and frameworks which support our objectives and influence the direction of domestic, EU and international regulation. We drive the organisation's policy-making agenda and deliver robust rules and frameworks in support of our objectives. We are visible and influential in guiding the direction of domestic, EU and international regulation.
Strategy
We have an eye to the future, considering the changing circumstances that may influence our strategy. We work with the Executive Committee to define the strategic direction and help senior leaders deliver our strategy. We bring multiple organisational priorities together by collating and analysing internal feedback. This supports us in making effective decisions about our top goals for the year.
What you'll do
As a Strategy and Competition Graduate, you'll discover strengths in several varied but complementary departments and roles. You'll develop a network of contacts as you take on internal and external secondments. Whether you're writing policy, promoting competition, undertaking pioneering research or drafting key communications, we will give you the support you need to grow. Wherever you're learning, you'll be involved in high-profile projects that fundamentally influence the FCA and shape how we regulate our markets.
What you'll need
We're looking for outstanding researchers with an analytical and decisive approach. You'll be confident in drafting documentation and eager to learn and develop. A focus on people is essential.
Go to related content