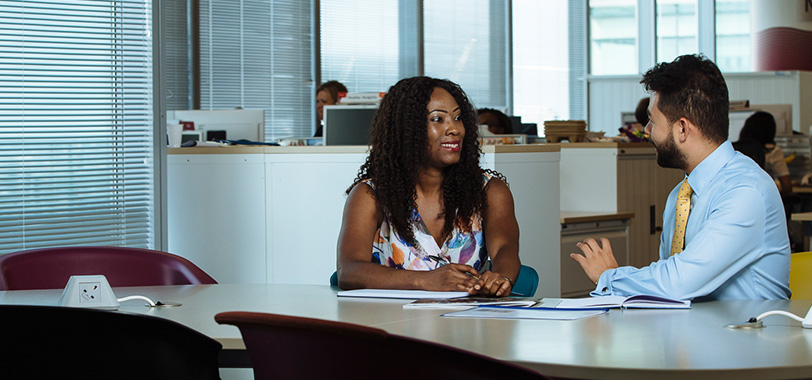 In Market Oversight we work to ensure financial markets in the UK are fair and working effectively. We do this by promoting market standards and practices that balance the interests of all stakeholders and exposing and changing behaviours which threaten trust and confidence in our markets. Our work allows investors to have confidence in UK financial markets and plays a vital part in protecting our economy. From live monitoring of the stock market to detecting breaches of our rules, no day is the same in this varied and fast-paced environment.
Applications for our 2019 Market Oversight programme are now open. Please click here to apply. Applications for this programme will close on 25 November 2018 and the assessment centre will take place on 13 December.
What you'll do
As a graduate, you can make a real difference working in Market Oversight. From the get-go, you will be given your own workstreams to develop and the autonomy to make decisions – all with the support and oversight of our friendly team. We pride ourselves in taking on board everyone's ideas. Your analysis and recommendations can feed into decisions made at every level within the organisation.
Market Oversight graduates are involved in the full range of regulatory and operational activities. Day-to-day you can expect to be negotiating our local and international policy positions, reviewing Initial Public Offering (IPO) documents and carrying out supervisory visits to firms. You could even take part in a raid as part of a live investigation or force a company to make an announcement relating to inside information leaks. 
What you'll need
Our Market Oversight programme attracts graduates from all backgrounds and degree disciplines. 
Graduates joining us in Market Oversight:
have an interest in financial markets
are capable of building strong relationships
enjoy solving problems
are decisive and persuasive
want to work to keep our financial markets working for the benefit of society
Go to related content