This Policy Statement includes final rules and guidance on payment protection insurance (PPI) complaints. It completes the consultation process we began in Consultation Paper 15/39 and continued in Consultation Paper 16/20. 
In this Policy Statement we confirm our final rules and guidance as follows:
a new rule that sets a deadline of 29 August 2019 for consumers to complain about the way they were sold PPI
an FCA-led consumer communications campaign designed to inform consumers of the deadline
a new fee rule on eighteen firms to fund this consumer communications campaign
new rules and guidance on the handling of PPI complaints in light of the Supreme Court's decision in Plevin v Paragon Personal Finance Limited
We have made some amendments to our original proposals and explain the reasons for these in this Policy Statement.
We also discuss and respond to comments received to CP16/20 (PDF), published in August 2016. We received 48 responses to CP16/20.
We previously received 71 responses to our earlier consultation on this package of measures, CP15/39 (PDF), published in November 2015. We discussed and responded to those in CP16/20.
The final changes to the Dispute Resolution: Complaints sourcebook (DISP) and the Fees manual (FEES) are set out in Appendix 1 of the Policy Statement.
Who this applies to
This Policy Statement will be of interest to firms and consumers.
It will be of particular interest to firms that sold PPI and/or provided credit agreements which PPI covered, and to consumers, consumer organisations or paid advocates representing or assisting consumers who were, or may have been, sold PPI. This includes consumers who may have already complained about PPI but whose complaint was rejected, as they may have new grounds for redress in light of Plevin.
The changes in this Policy Statement will directly affect consumers, as they introduce a deadline of 29 August 2019 on making new complaints about PPI.
Consumers who are unhappy about PPI should act now and complain to the firms concerned as soon as possible. Find out more about PPI and how to complain.
Next steps
The new rules and guidance in DISP will come into effect on 29 August 2017. The consumer communications campaign will begin at the same time in August.
The new fee rule will come into effect on 31 March 2017, with the first half of the fee to be collected in April 2017.
When the final rules and guidance on PPI complaints in light of Plevin come into force, we will expect firms to provide fair and prompt final responses to complaints they have put on hold. Until then, firms will still be able (under our existing complaint handling rules) to explain to complainants that they cannot yet provide a final response for complaints that could be affected.
In the periods before and after our package of measures come into force, we will take forward the robust proactive supervisory engagement with firms we describe in this Policy Statement.
We will continue to monitor and challenge firms to ensure that they deal fairly and promptly with PPI complaints, including cooperating with the Financial Ombudsman Service, until all complaints made in time have been appropriately assessed and responded to. We will take action where firms fail to act fairly.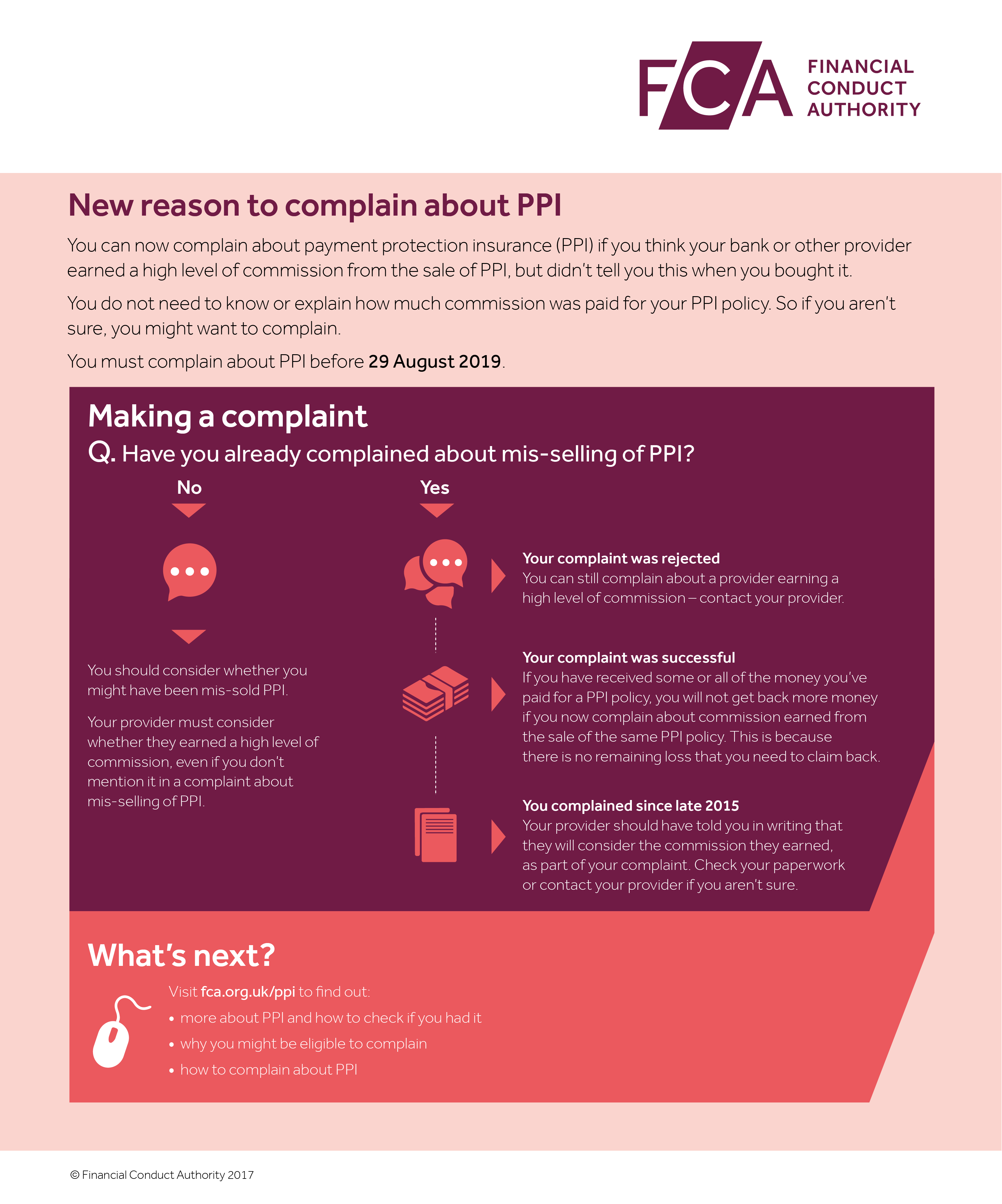 Enlarge image (PDF)