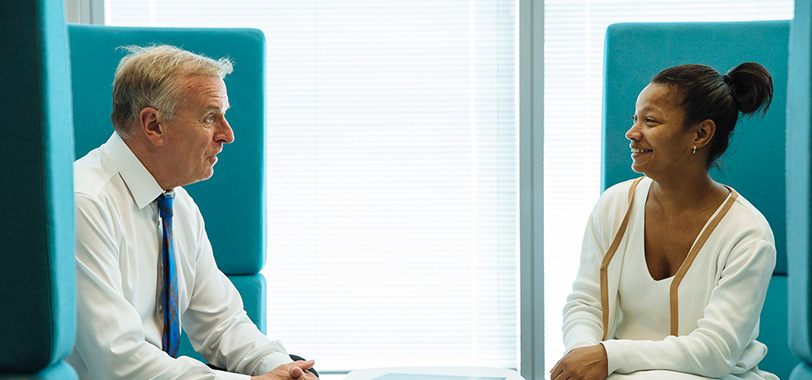 Whatever your background, and whatever your aspirations, through the FCA Academy we can support you in achieving them.
We are an Academy business
The work we do impacts millions of people and thousands of businesses, which is why we are dedicated to learning, sharing our knowledge and teaching others.
As an Academy business, we give you the intellectual stimulation and confidence you need to progress. We provide you with the opportunity to enhance your skills and understanding through a combination of bespoke development programmes, on-the-job learning and self-directed training.
Developing your career is central to our success
The financial industry is changing constantly, so it's vital our regulation keeps pace. Our training and development is designed to keep you up to date with everything that's happening in our business and the markets we regulate.
Secondments
For those who have worked with us for a year, we run a programme of strategic secondments across the UK, Europe and internationally. If you're offered a placement, you could find yourself working with an international regulator such as the SEC in Washington DC.
These secondments will allow you to support our international agenda, work on key policy issues and develop your career in regulation. We also have consumer-focused secondment opportunities to organisations such as charities or the firms that we regulate.
The FCA curriculum
The FCA curriculum evolves to meet our business needs and to continually offer you new ways of furthering your skills, understanding and progression. Some of our offers you might choose to take advantage of include:
Future Managers Programme
Understanding Unconscious Bias
Sponsored Study Programme
Financial Crime
Data Protection

Whistleblowing
Operational Finance
Emerging Leaders Workshops
Thriving Through Change
Analysis of Cash Flow Statements
Go to related content