Find out more about the sectors that the FCA regulates, including key facts and figures.
The FCA is the conduct regulator for 60,000 financial services firms and financial markets in the UK. We are the prudential supervisor for 49,000 firms and we set specific standards for 19,000 firms.
We are responsible for regulating sectors that play a critical role in the lives of everyone in the UK and without which the modern economy could not function.
The sectors we are interested in cover:
regulating standards of conduct in retail and certain wholesale markets
supervising trading infrastructures that support those markets
the prudential regulation of firms not regulated by the Prudential Regulation Authority
reviewing and approving the issue of securities, operating the UK listing regime and monitoring market disclosures
See our sector overviews for facts and figures:
The context of our work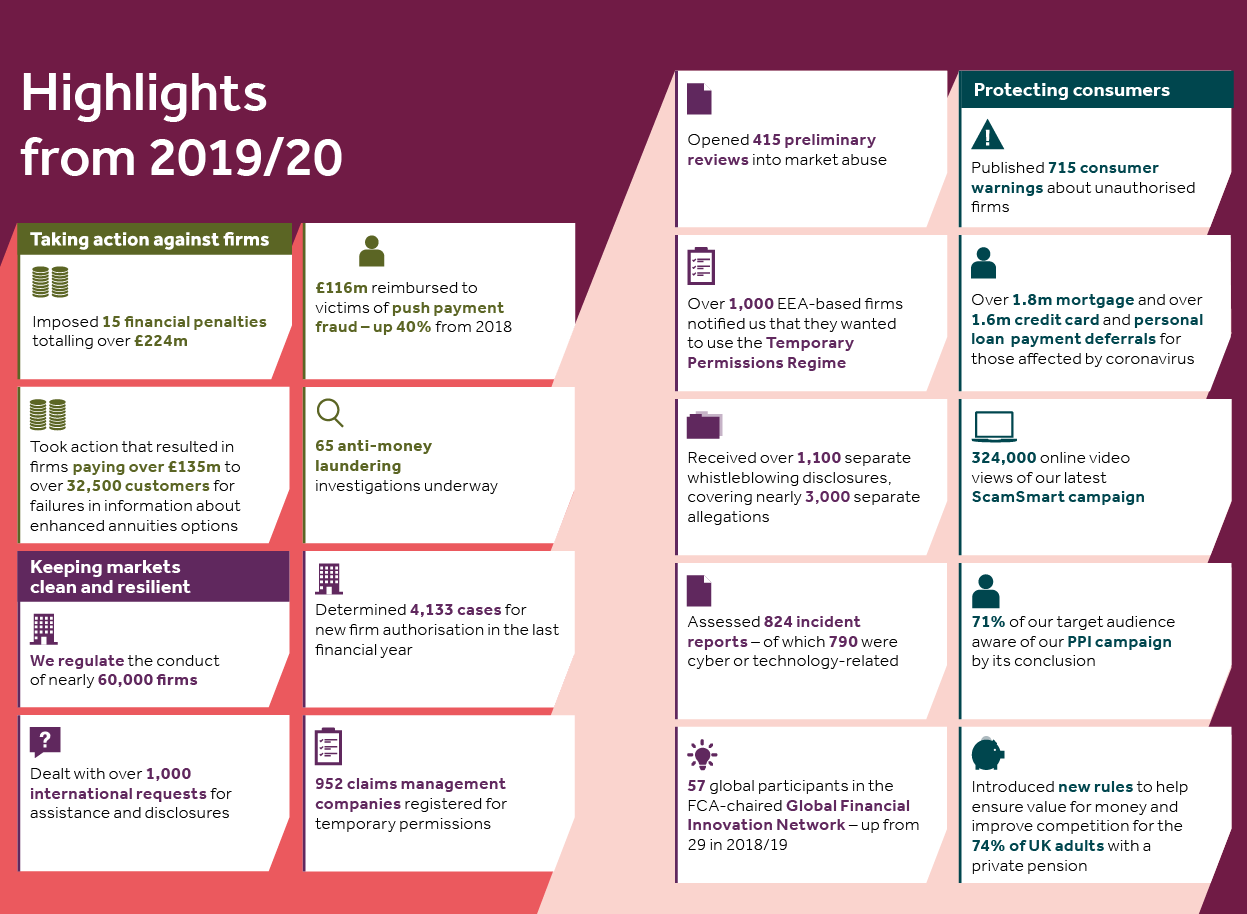 Page updates
28/09/2020:
Information changed
Added highlights from 2019/20
24/09/2020:
Information changed
Nearly 60,000