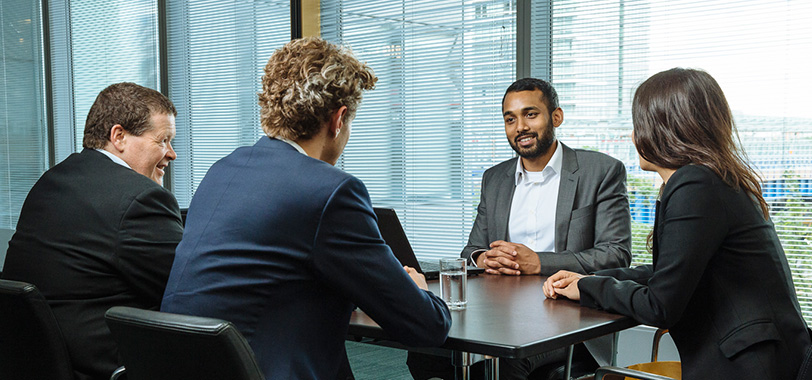 Whichever path you choose within the FCA, you'll be part of ensuring that our work meets the needs of both consumers and industry.
What we're looking for
We're looking for people with the desire, skills and determination to make a real difference to the way financial services work.
That means you'll need to demonstrate careful judgement and the drive to deliver change. You will have the skills to influence internal and external stakeholders, and the curiosity to seek out fresh insights and develop your own understanding.
Our people
At the FCA, our staff are highly talented and come from a range of backgrounds and disciplines. Working as a team, we draw on our technical knowledge and experience to inform decision making and help us achieve our objectives, gaining industry, academic and public recognition for our successes.
Health, work and wellbeing
We want our employees to be engaged and productive while at work, so we are creating an environment that enables them to do their best work while maintaining their other commitments.
Alongside our inclusive culture, we offer a range of health and wellbeing services. These include flexible working arrangements, the opportunity to work from home, a number of career and family leave provisions, and generous annual leave so you can take time off when you need or want to.
Our offer to you
With us, you'll find opportunities to make a difference on both a national and international scale. You'll contribute to developing and implementing regulation that affects millions of consumers and thousands of businesses across the financial services industry.
You'll experience a unique view of how markets work, and develop skills and insights that you won't find anywhere else.
You'll also have access to a range of rewards and benefits, including:
access to the FCA Academy
career and family leave
a non-contributory pension
a minimum of 25 days' holiday
interest-free season ticket loans
private healthcare
free eye tests
a subsidised on-site fitness centre (London only)

flexible working options
a performance-based bonus
charity and volunteering initiatives
sports and social clubs
a reflection and multi-faith room
a subsidised restaurant
Go to related content