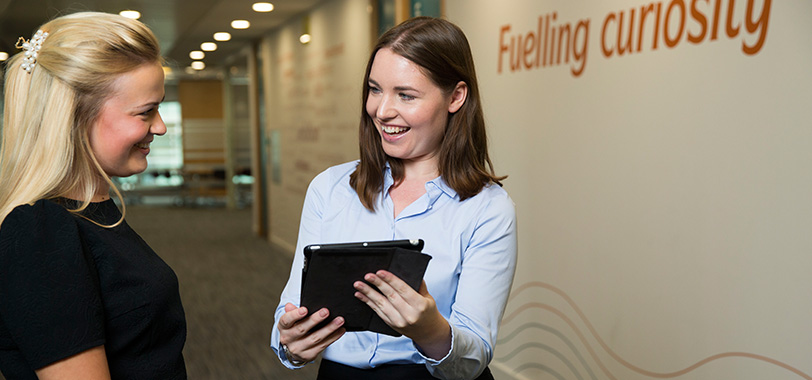 We're a signatory to the Government's Disability Confident scheme. This means that we guarantee disabled people an interview if they meet the minimum criteria for the job vacancy. 
2017 Apprenticeship programmes
Applications to our 2017 Apprenticeship Programme are now open and will be screened on a rolling basis until the deadline on Friday 23 June. Apply soon to make sure you don't miss out.
See each programme below for more information about your role and where you could be placed if you are successful in your application:
Selection process
Online application
You'll apply online via the links above. Then your application will be screened to ensure that you meet our minimum requirements of five GCSEs (A-C) and two A Levels.
Telephone interview
If your application is screened successfully, you'll be invited to take part in a telephone interview. The interview will last 30 minutes and will be competency based, as well as asking talking through your motivations to join the FCA. Pass our telephone interview and you will be shortlisted for Assessment Centre.
Assessment centre
Assessment Centres will take place from mid-July. Successful candidates will join us as our 2017 Apprentice intake in September 2017.
Useful tips
We use our FCA-wide cultural characteristics and personal strengths to assess all candidates. Please bear them in mind, especially during your telephone interview and at the assessment centre. When you are asked for examples, try to give ones which relate to you and how you demonstrate them.
Cultural characteristics:

curiosity
professional excellence
strength as a team
backbone
already on the case

Personal strengths:

judgement
drive
influence
Go to related content