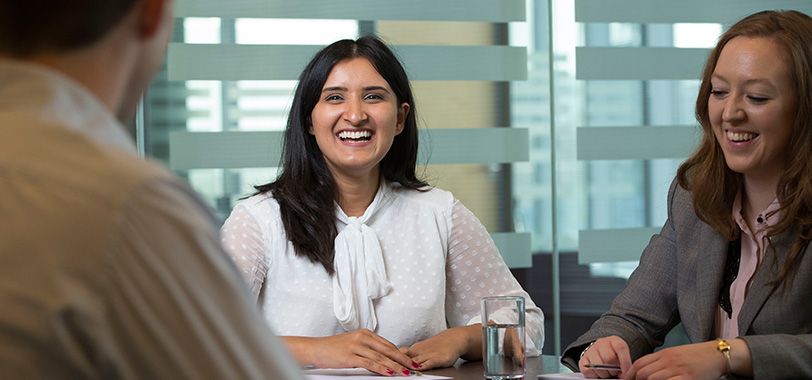 Our Enforcement teams investigate and penalise UK businesses for breaching financial regulations. Together they look into companies' misconduct and, ultimately, bring about criminal and civil prosecutions.
Applications for our 2019 Enforcement programme are now closed. The assessment centre will take place on 10 January.
Please click here to register your interest for 2020.
What you'll do
As a graduate in the Enforcement team, you will get to work on many different aspects of an investigation case. Whether you're studying relevant financial regulation and possible breaches or interviewing people to get a clearer picture of what's gone on, you will play a big part in analysing the evidence and proposing appropriate sanctions. 
You'll be investigating and tackling the most serious regulatory breaches and incidents in financial services. No two days will be the same and the work you do will be varied, challenging and interesting. You'll gain a great understanding of our legal framework as you work on high-profile cases and make it clear to perpetrators and beyond that there are real consequences for those who don't meet our standards.
What you'll need
Our Enforcement programme attracts graduates from all backgrounds and degree disciplines. 
Graduates joining us in Enforcement often display the following traits:
great analytical skills
an ability to build strong relationships
good communication skills, both face to face and in writing
an ability to work to deadlines
good forward planning skills
Go to related content