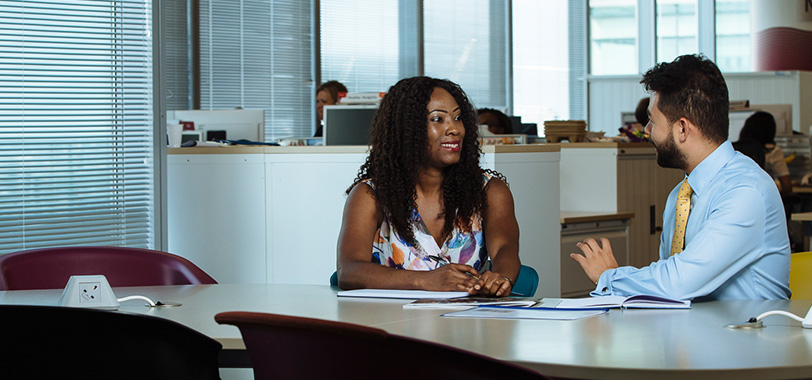 To monitor, supervise and regulate one of the world's biggest financial markets, we need robust technology and systems. Business and Technology Solutions maintains and evolves our technology to keep pace with our markets. We make sure that all our internal systems are up and running so that our employees can do their job. We also guarantee that external systems perform well for the firms that use them.
Applications for our 2017 Business & Technology Solutions programme are now closed.
Our departments
There are a number of diverse departments within Business and Technology Solutions, ranging from the analysis and architecture experts who structure our systems, through to the business partners who plan change, and the programme managers who provide a pragmatic and collaborative approach to its delivery. We have a Solution Delivery team who specialise in designing and testing our technological solutions, plus Technology Operations and Security specialists who maintain and protect our IT services and systems. 
What you'll do
As a graduate, you'll join one of our specialist departments. During four internal rotations and one external secondment, you'll gain exposure to a wide variety of business areas. You can expect to work with internal customers to understand, define and gather solution requirements. You'll also help develop those requirements into proposals, and partner with senior managers to lead the teams delivering the end solution.
What you'll need
A focus on customers is essential, along with an analytical, collaborative approach to business. You'll be passionate about change and confident in tackling problems methodically.
Go to related content