Nausicaa Delfas is acting Chief Operating Officer, and a member of the Executive Committee at the FCA.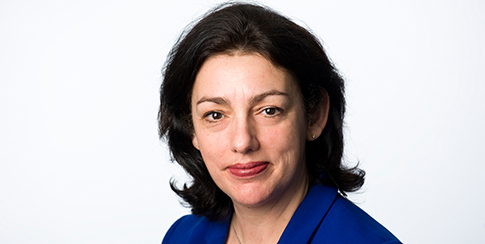 Nausicaa became acting Chief Operating Officer in November 2016. She was previously Director of the Specialist Supervision Division, leading on FCA's approach to IT and cyber resilience, financial crime, client assets and resolution, prudential regulation and complex cases, across all sectors. She has been actively engaged on a national and international level on these issues.
Prior to this she has held many senior roles at the FSA in Supervision, Risk and Policy Divisions, across different industry sectors.
She has led innovative and complex reviews, often involving building new functions and expertise – for example, the transfer of consumer credit regulation from the Office of Fair Trading (OFT) to the FCA on 1 April 2014. Nausicaa joined the FSA's Enforcement Division in 2000, where she led investigations and disciplinary actions in retail and wholesale markets.
She is a solicitor, having trained and qualified at City law firm Freshfields in London.